---
     For More information please see the Cape Town Film Mart page on this site
---
ARABIAN NIGHTS AT 2013 CTWIFF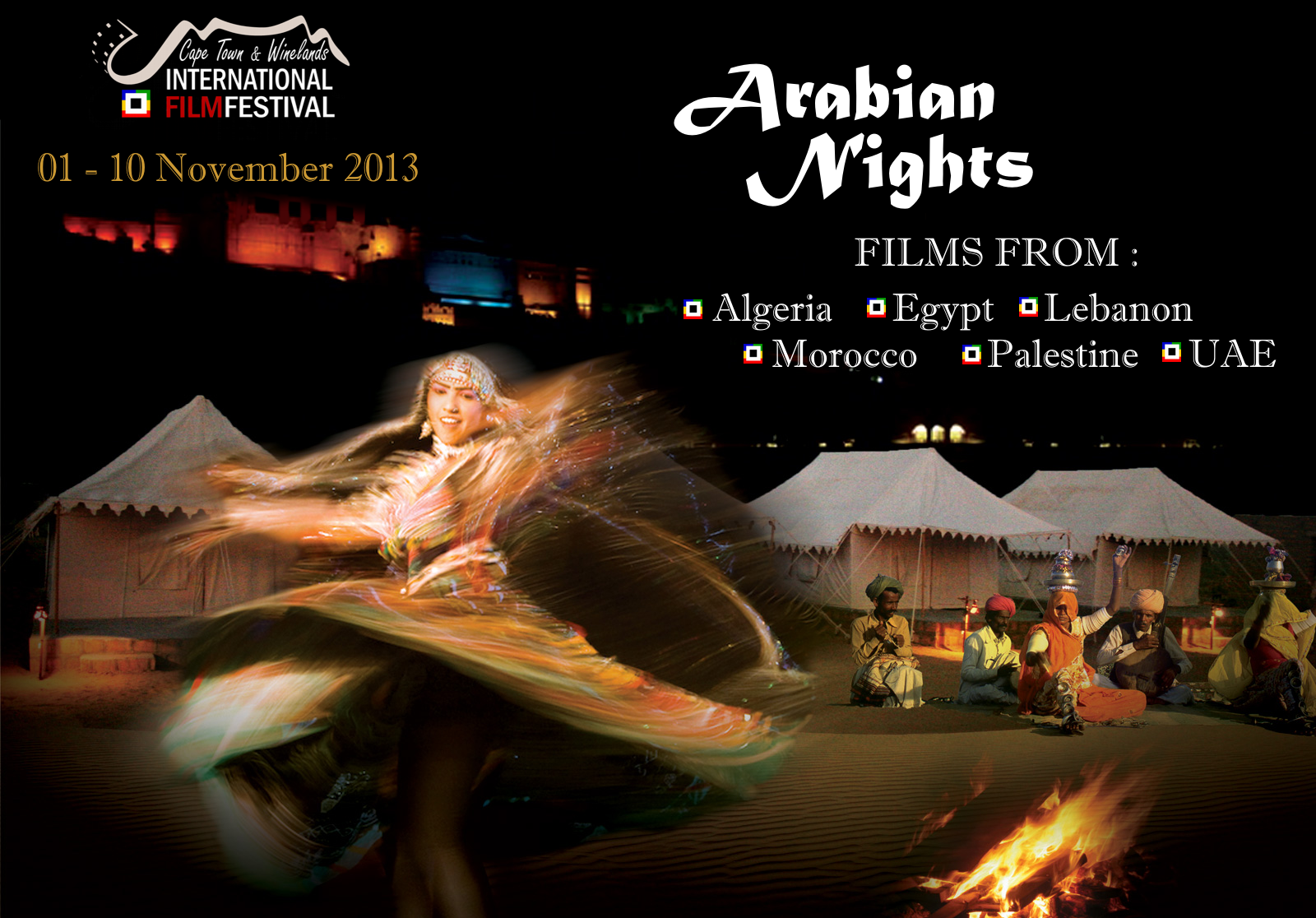 The Cape Town & Winelands International Film Festival is proud to present the Arabian Nights section at the festival running from 1 - 10 November 2013.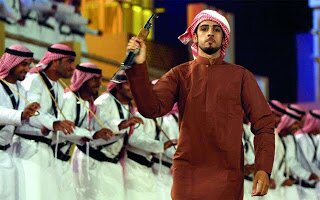 This section will screen films from the Arab world carefully selected for our South African audiences with the cooperation of the Abu Dhabi Film Festival.  We will present a special Arabian Night with music, traditional dancers from Abu Dhabi, and food  at the Oude Libertas Amphitheatre in Stellenbosch. The traditional dances accompanied by music and poetries is it part of the Emerati heritage. There are various types of dances which may delight the audiences. The dance and music is a way of expressing the UAE joyfulness where is it usually to be found in weddings, national holidays, festivals, parties, friends gatherings.
Some of the films that will be screened are FIPRESCI Award winners from the following countries :
Algeria:
1. MASQUERADES  (Mascarades)  Lyes Salem , Algeria, 2008  (Dubai 2008)
2. THE REPENTANT (Le Repenti), Merzak Allouache, Algeria, France 2012 (Kerala 2012)
Morocco
1. GOD'S HORSES (LES CHEVAUX DE DIEU) , Nabil Ayouch ,Morocco 2012 (Carthago 2012)
Egypt:
1. COMING FORTH BY DAY  (Al-Khoroug lel-Nahar) , Hala Lotfy , Egypt, 2012,  (Abu Dhabi 2012)
Lebanon
1. A WORLD NOT OURS (A'lamun Laysa Lana) ,  Mahdi Fleifel (Lebanon, United Kingdom, United Arab Emirates, 2012,
(Abu Dhabi 2012) documentary
Palestine:
1. HABIBI, Susan Youssef (Palestine, U.S.A., Netherlands, United Arab Emirates, 2011. (Dubai 2011)
2. INFILTRATORS (Mutasalilun), Khaled Jarrar , Palestine, United Arab Emirates, 2012  documentary(Dubai 2012).
Several other films for UAE and other Arab speaking countries will also be included in this section.
---
CALL FOR ENTRIES NOW CLOSED !!

The Cape Winelands Film Festival (CWFF), has announced their official Call for Entries for the 6th Cape Winelands Film Festival is now CLOSED !
The CWFF is a competitive festival that accepts features, documentaries and short films.  The festival highlights both the emerging and professional filmmaker, and serves as a catalyst for bringing writers & filmmakers together to collaborate on future productions. The 6th CWFF will take place in Cape Town  and Stellenbosch from 1-10 Nov 2013, where it will be host to national and international filmmakers for film screenings of the Official Selection films competing for the top awards, industry panels and networking events, Q & A discussions with filmmakers, arts & entertainment mixers at local venues throughout the 10 days.
---
2012 AWARDS AT CWFF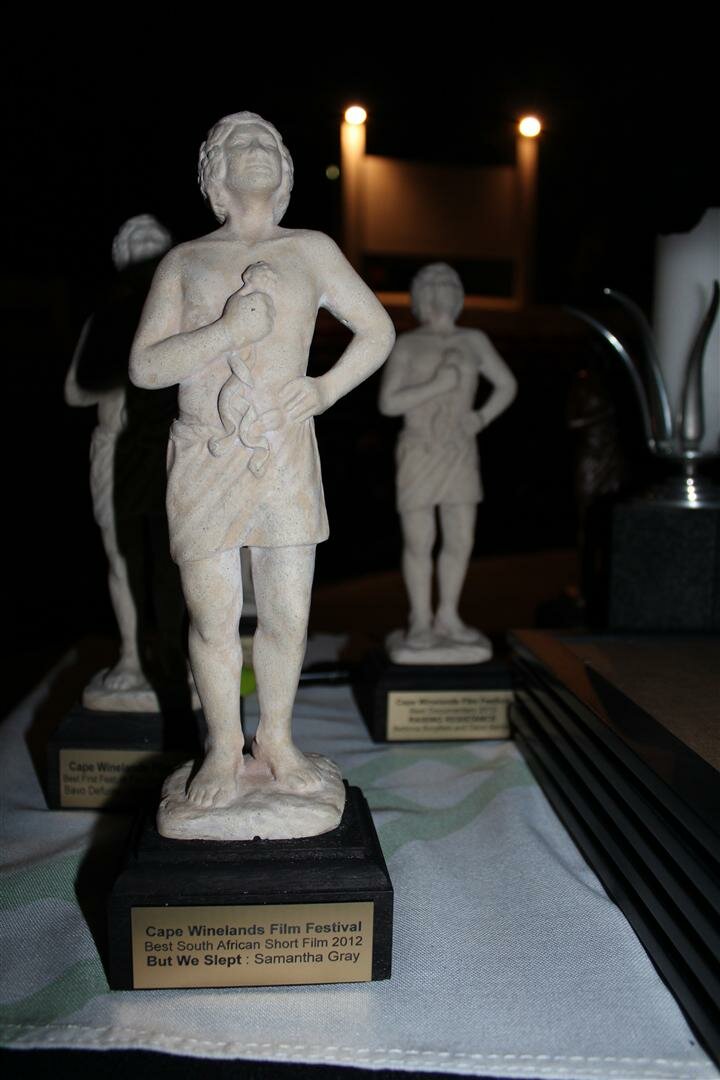 Films from Azerbaijan, Serbia, Belgium, France, Germany, Russia, Mexico, Slovakia and South Africa were among the winners of the 5th edition of the Cape Winelands Film Festival (CWFF), which had its last screenings on 24 March 2012 in Stellenbosch and Cape Town. The programme included award winning features, documentaries and shorts from more than 48 countries.
Ilgar Najaf from Azerbaijan won the Grand Prix Award for Buta, a story about a lonely 7 year old boy (named Buta), who lives in a mountain village with his grandmother. He is befriended by an old man, a liquid soap merchant who once loved (and lost) Buta's grandmother. The old man's friendship and wise advice helps Buta to overcome his difficulties in life. Buta's grandmother, in the meantime, is weaving a special carpet in memory of Buta's mother. The carpet features a 'buta' pattern, which represents love. The boy is inspired by grandmother's work, and decides to make his own "buta" made of rocks and stones, high on the top of the mountain…
The Award for Best Director went to Serbian director Miloš Radivojević. How I Was Stolen by the Germans tells the story of director and writer Radivojević's childhood and how his life was influenced by the people he grew up with. As a child he felt neglected by his communist family and was taken care of by a German officer, who occupied his home during the Second World War and was the only person who offered him any love and warmth during his child-hood.
The First Feature Award went to Flemish film-maker Bavo Defurne for his sensitive film about first love, North Sea Texas.
A Special Mention Award from the feature jury was made for The Giants (Belgium).
Full list of Feature Film Awards
Grand Prix Award: Buta (Iilgar Najaf )
Special Mention: The Giants (Bouli Lanners)
Best Director: Milos Radivojevic (How I was Stolen by the Germans)
Best New Director: Bavo Defurne (North Sea Texas)
Best Actor: Zacharie Chasseriaud (The Giants)
Best Actress: Zoe Heran (Tomboy)
Best Script: Ruggero  Dipaola  (Apartment in Athens)
Best Cinematography: Gerardo Barosso (The Last Christeros)
Best Editing: Maros Slapeta (Visible World)
Best South African Feature Film : Otelo Burning ( Sara Blecher)
Special Mention Award : Lucky (Avie Luthra)