Set in modern historical theater, Shakespeare opens us up to one of his famously known poetic and dramatic theater plays Timon Of Athen.
Timon a wealthy, generous, flamboyant London based gentleman, known for his weakness of a willing heart of giving. As a result everybody wants to please him to get more. We then get introduced to one man that seems to differ from the rest 'Apemantus', he doesn't seem to be interested in Timon's wealth but his well been, worried about the outcome of Timon's lifestyle of spending and giving, he alerts him of the risks of the outcomes but Timon is too busy pleasing friends to listen.
He accepts art and jewels from one set of friends but because his too generous to keep anything to himself, he gives them all to others.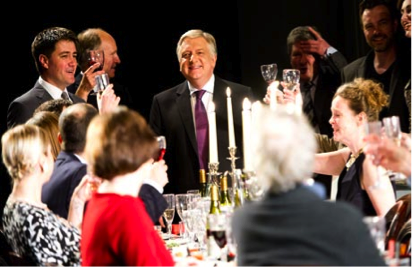 We also get to meet Lucilius, Timon's servant who is attracted to the daughter of the old Athenian. The man is not pleased by the affection but Timon pays him to accept the marriage all in the name of peace.
The Cabin in the Woods (2011)

If you hear a strange sound outside...
Five college friends spend the weekend at a remote cabin in the woods  where they get more than they bargained for. They arrive to find they are quite isolated with no means of communicating with the outside world. When the cellar door flings itself open, they of course go down to investigate. Together they must discover the truth behind the cabin in the woods.
SA Distributor

Where do we go now (2011)


Where Do We Go Now? is a 2011 film by Lebanese director Nadine Labaki. The film premiered during the 2011 Cannes Film Festival as part of Un Certain Regard . The film was selected to represent Lebanon for the 84th Academy Awards. The film won the Cadillac People's Choice Award at the 2011 Toronto International Film Festival. Where Do We Go Now? tells the story of a remote  isolated unnamed Lebanese village inhabited by both Muslims and Christians. The village is surrounded by land mines only reachable by a small bridge. As civil strife engulfed the country  the women in the village learn of this fact and try  by various means and to varying success  to keep their men in the dark  sabotaging the village radio  then destroying the village TV.
SA Distributor

Being Flynn (2012)


We're All Works In Progress
Based on a memoir  this film explores the bonds both unbreakable and fragile between a father and his son. A young writer  seeking to define himself  misses his late mother and her loving nature. His father is not even a memory  as they have not seen each other for eighteen years. Dad thinks himself a great writer  but in reality he is struggling financially  and a slave to the bottle. When he gets evicted from his apartment  he impulsively reaches out to his son  and the two come face-to-face for the first time in nearly two decades. Both men have their issues  but maybe they'll be able to help get each other back on track.
SA Distributor

First Night (2010)

Music, Laughter and Romance.
Adam is a rich industrialist, who aspires to a more cultured world. Spurred on by playful jibes that he is little more than a city suit living the capitalist's dream, this frustrated amateur opera singer decides to throw an opera in his lavish country retreat. Once his friends see him belting out the notes, he feels sure it will spell the end to their shallow taunts. In fact, it might even help him win the hand of a female conductor he has been pursuing whom - it just so happens - is the first to be recruited for his showpiece.
Genres: Comedy   Musical | Romance   Runtime: 116min  

Actor(s)

Richard E. Grant Sarah Brightman Mia Maestro   Peter Basham   Tessa Peake-Jones

 

Oliver Dimsdale  Susannah Fielding  Nigel Lindsay   Julian Ovenden
Director(s)
Terry Miles  
Screenplay   Evan Jacobs   Terry Miles

 
SA Distributor

Dawn Rider

Set in the Wild Wild West.  After his father is killed, John Mason is willing to turn the world inside out to find the man responsible. What he doesn't know is the killer might be in his own house.Along the way he falls in love with the beautiful Alice, who happens to be the same girl his best friend adores too. Not the best western screenplay with a "iffy" storyline and deadbeat plot
SA Distributor